Find the Perfect Partner for Your Summer Fashion
Summer tights work great with many styles. Wear them under a dress and you're already a star. But they can do more than that: Invisible tights are also ideal under shorts and hot pants and make your legs look great.
Light and Fit Legs on Hot Summer Days
With tights designed specifically for sandals no one will even know your little secret. The tights are available in your size and come in two lengths to ensure the perfect fit. On really hot days you'll love the ultra-thin fabric with shaping to give you the Feel-Better Effect. The compression activates your circulation and promotes oxygen transport. Your legs feel fitter and lighter!
Enjoy the breezy summer in perfect shape
Ultra-thin high-tech materials make it possible: The summer tights and knee-highs for women by ITEM m6 are so fine that they are virtually invisible. With a thickness of only 15 DEN, they are the thinnest compression legwear on the market. But this doesn't make them any less effective – on the contrary: Your legs appear slimmer, are perfectly shaped and just plain sexy.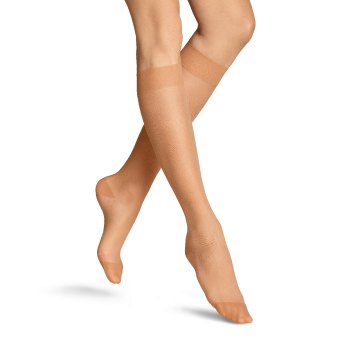 The Right Pair for Me
You prefer knee-highs? Then take a look at the Knee-High Invisible socks: Five colors – Toffee, Powder, Light Tan, Ivory and Sun Tan – guarantee an irresistible look and perfectly match your skin tone. High-tech compression gives you a boost of energy, even if you're on your feet all day.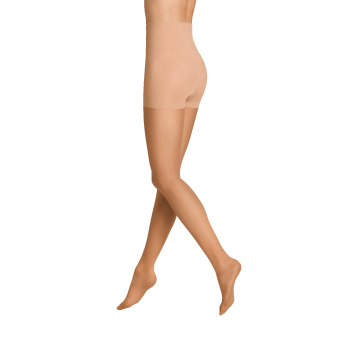 Feel Free – With Your ITEM m6 Invisible Tights
An incomparable feeling of freedom: The summer tights like the Tights Invisible Control Top fit like a glove without pinching, rolling or digging in thanks to the two length system. You can enjoy a pleasant feeling in your legs and face an action-packed day full of power.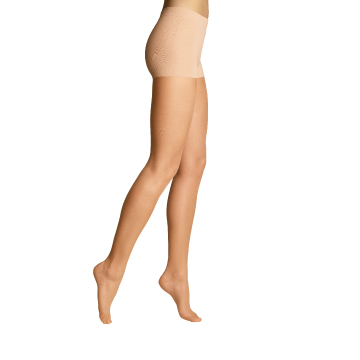 Discover Your Skin Tone
The Tights Invisible come in four colors. You are sure to find the right one to match your skin tone: Sun, Powder, Savanna or Light Tan. The tights instantly give you a stunningly smooth silhouette.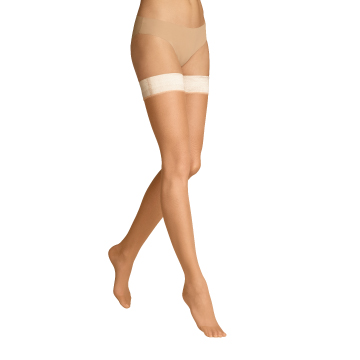 Free Your Feet!
You can wear the Tights Invisible with open shoes like slingbacks or sandals thanks to their invisible heel. Your feet will enjoy the fresh air – and you can look forward to making a perfect appearance in your tights for peep-toes.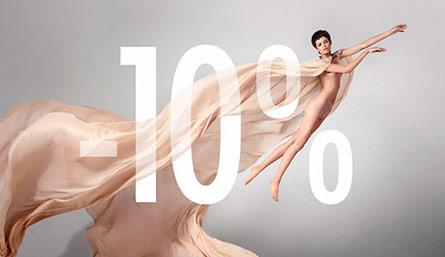 You've got mail!
Join the ITEM m6 community! Get 10% off your next purchase and always be first to hear about new products, brand news, special offers and exclusive discounts.
Get your legwear for the cold months of the year now!
Summertime is time to show your legs – and offers so many opportunities to spice things up and place the focus on your legs. Thanks to compression technology by medi, you'll feel good all over whenever you wear your light legwear. The German company with a long tradition has more than 65 years of expertise in this field and combines this with popular fashion trends in the brand ITEM m6. Let your style be inspired by the stars. It's easy, with the summer tights for women with compression! Enjoy summer in airy looks and discover the summer fashion legwear by ITEM m6!