NAUTICAL SOCKS FOR YOUR YACHT CLUB STYLING
The latest design innovation with maritime charm, high-tech compression and a revolutionary new knitting method brings a fresh look paired with a dash of romance on the high seas. Bold colors, interwoven anchor detailing and striped ombré patterns give these styles a look that really wows.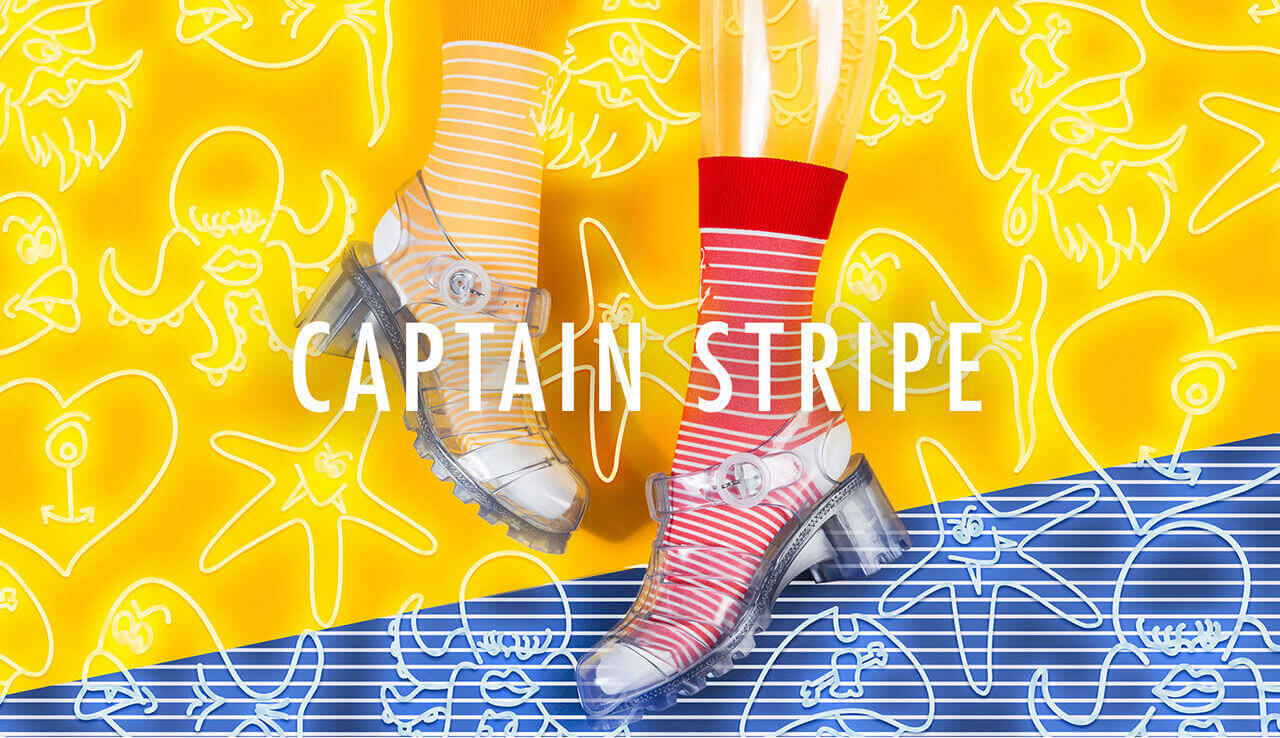 Socks have never been closer to the sea with the new Captain Stripe Socks! But their maritime colors, trendy striped ombré pattern and interwoven anchor design don't just cut a great figure on the high seas.
For ladies – who can wear them to a beach party with ¾ length flared trousers and a bow-tie blouse for a laid-back yet chic look. For gentlemen – who will find they add a natty nautical touch to a cool denim jacket, chinos and loafers.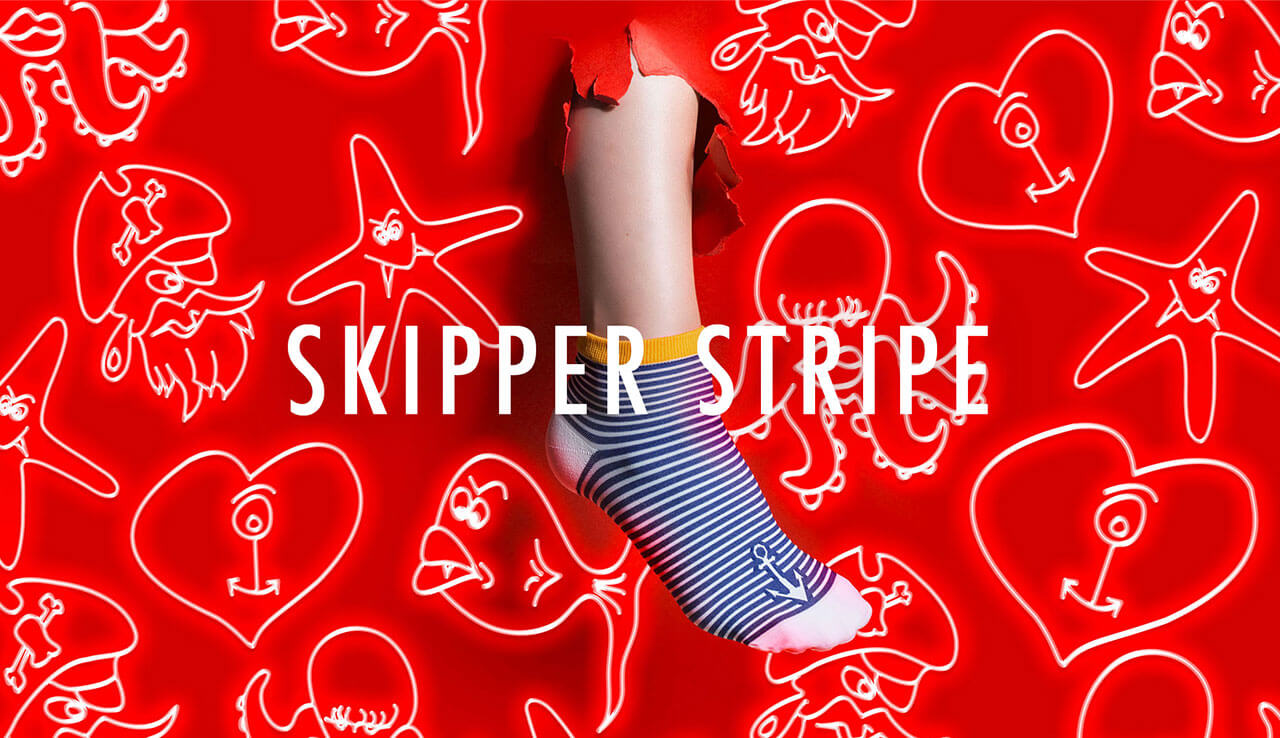 The new Ankle Skipper Stripe socks from the ITEM m6 AHOY Collection with their seaworthy color brilliance and trendy striped designs featuring anchors will make any true sailor's heart miss a beat.
Teamed with chinos and loafers or with an airily light shirt dress and wedges, they make the fashion compass needle swing around to WOW!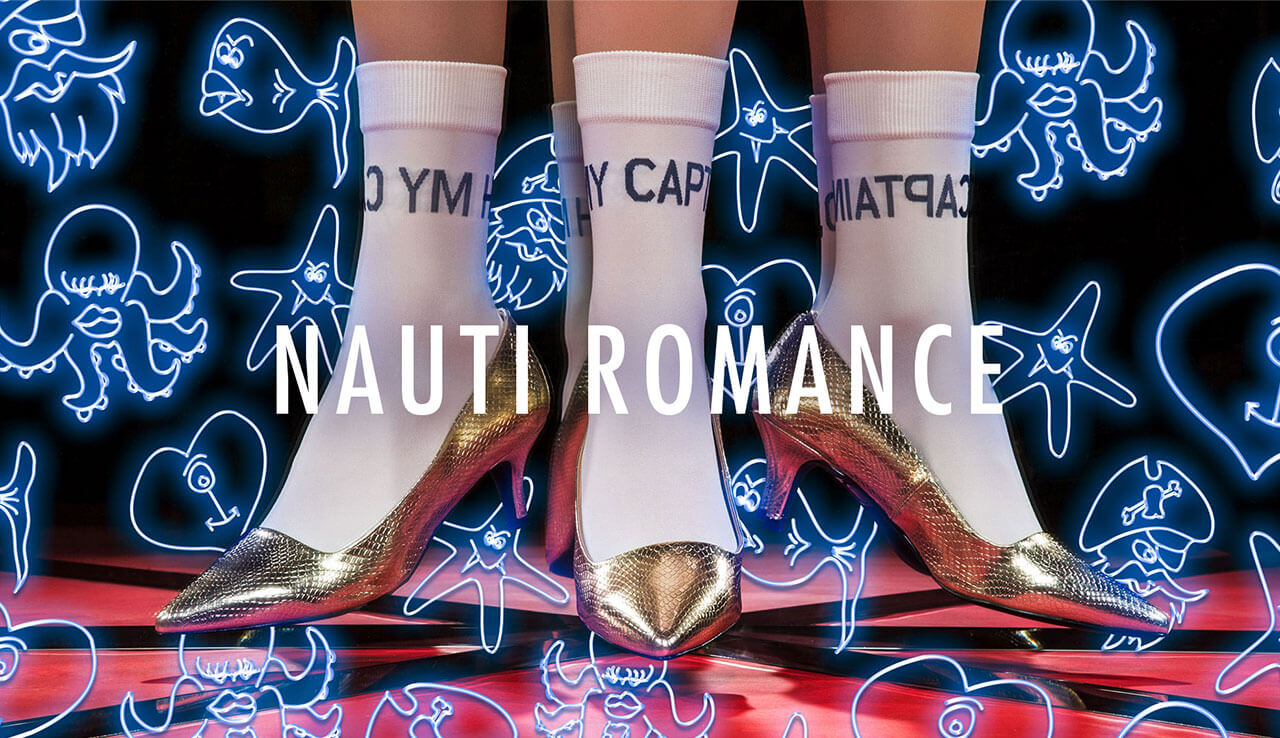 The weather resistant fabric and the interwoven "My Captain" and anchor detailing ensure Socks Nauti Romance turn heads.
The rock-solid reliability of high-tech German manufacturer medi is the force behind ITEM m6 socks. medi's expertise, vision and fashion sense have now been creating lightness, well-being and flawless shaping for 65 years.