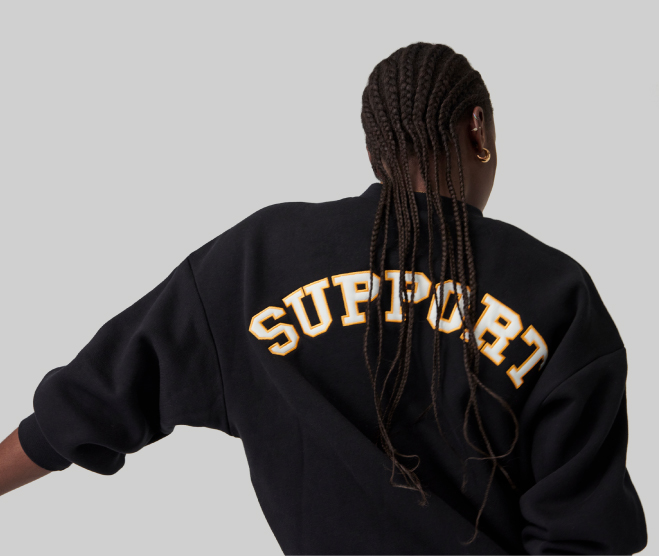 VISION
Nothing less than a revolution.
We have an entirely new understanding of functional Bodywear – ITEM m6 unites innovation and compression technology with design and ambition.
MISSION
Functional Bodywear made to be seen.
At ITEM m6 we create collections that provide women with the right support every day: aesthetic, high-quality and contemporary.
PURPOSE
Everything we do, we do to support women ́s bodies.
Supporting women's confidence in their bodies – that's what we do. Our goal is to provide women with exactly the support they need right now.
ULTRA DELICATE. VERY POWERFUL
Our designers are women: they've always wanted a collection made from shaping and breathable mesh. So, together, we made one! The All Mesh collection as bodies or combinable sets. Our signature: ultra-light mesh with full shaping power.
SHAPING DENIM
Make way, here come the Power Pants! Power-boosting for enhanced body confidence – with 360° freedom to move. These are seriously high-tech pants. Our patented shaping technology paired with variable stretch makes them supremely comfortable to wear – unique in the shaping jeans market.
Legs have never been this beautiful...



Stunning legs with a fabulous skin tone? Our tights and stockings get your legs in great shape while keeping them feeling remarkably light – all day long. What makes our products different is the true compression that surrounds the leg. This is what produces that very special feeling of well-being and the gentle shaping effect that forms the loveliest legs. Our tights feature a new Control Top which allows us to achieve unprecedented comfort.
The trick to perfect skin – whether in summer or winter – is our tights with Contouring Effect: Firmly established in the make-up world, contouring uses highlighting and shading to create the appearance of a smaller nose or more defined cheekbones. Our Contouring Tights put this popular make-up technique into tights – they're a world first! Cleverly placed shading on the inner and outer legs of the 15 DEN tights conjure up the most beautiful legs with a light Make-up Effect for perfect skin tone.
Good to know: These tights were designed by professional make-up artists who know exactly where to place shading and highlighting to make your legs look their very best.
SHOW THOSE LEGS
...because we're wearing short skirts again! Smart stockings and tights that shape and provide a feeling of lightness.
Stride into First Class – with our Travel Stockings!



Do you travel a lot for work or leisure – and end up spending whole days on your feet? Then travel stockings are your new travel companion from today on. You can step off the plane or train feeling light as a feather – and barely notice the effects of hours of travel. The styles from the Travel Collection are especially comfortable and use compression to keep your legs feeling fit. Depending on your outfit you can choose between knee-highs or fine tights. What every piece offers – comfort in every detail from the sole to the cuff. Travel has never been so enjoyable!
Time to run ladders and runs out of town!



A pair of good tights that last for more than one wear? No such thing? We've got it!
We have what is probably the most robust fine-mesh knit in existence. High-quality yarns and specially-developed production methods make this possible – the stockings are ultra-durable and spring right back into shape. You'll keep on an on enjoying them!
Did you know that our product highlights came top in a test of durability?
At ITEM m6 we follow one single thread – and its success speaks for itself. Unique technology uses a perfectly-defined compression profile to optimize the circulation in your legs – which in turn improves the oxygen supply. Your legs feel fit for longer and feel lighter. The perfect fit is guaranteed by our unique sizing system: For certain products it is not just the clothing or shoe size that counts, but also your height, so that the product you receive is exactly right for your figure.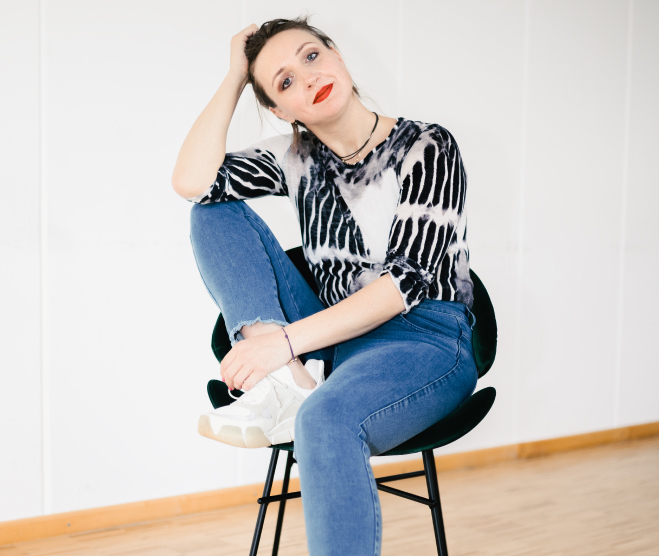 MADE BY WOMEN FOR WOMEN
"We develop functional bodywear with high-end fabrics that feel like a hug of a good friend"
Miriam Weihermüller, Creative Director & Co-Owner
KNOWN FROM