Inside ITEM m6
ITEM m6 – Next Level Bodywear
ITEM m6: There's a revolution in smart fashion for body-conscious people. Discover our luxury products and the secret behind this premium brand – take care of your well-being and get ready to impress!
The secret of success for ITEM m6 – made in Germany since 1951
ITEM m6 is the fashion brand of medi. This family-run manufacturer from Bayreuth has been setting standards for premium-quality compression for the health sector since 1951. It is the equally high standards demanded by our customers that continually drive us forward and inspire us. Our experts know this: Only compression products and shapewear that fit perfectly can properly deliver the desired effects. And beyond that, the products must impress with both comfort and style in everyday wear and in the workplace.
Together with fashion and design experts we developed products that incorporate both: style and the benefits of compression. ITEM m6 was born! And a new dimension in effective and beneficial products opened up.
Since 2011 ITEM m6 products have always been lengths ahead, making your life healthier and more beautiful. Did you know that the thinnest compression tights in the world are made by ITEM m6? And our Invisible Tights are just one of the world firsts with which ITEM m6 has revolutionized the Legwear and Shapewear markets.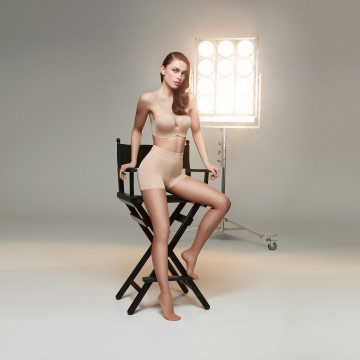 Contouring Tights
These tights designed by make-up artists use ingenious shading and highlights to conjure up a visually slimmer, perfectly defined shape – for flawlessly beautiful legs!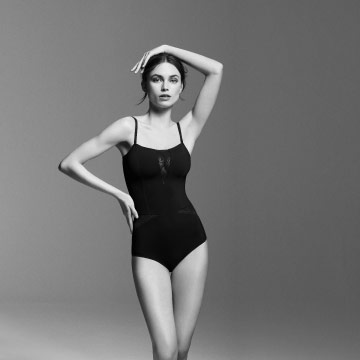 Shape Mesh Body
This stretchy shapewear body offers maximum comfort while adding definition to your figure. The attractive shaper with Power Mesh Inserts uses an intense shaping effect to sculpt a flatter tummy and slimmer waist – so you can feel and look sexy!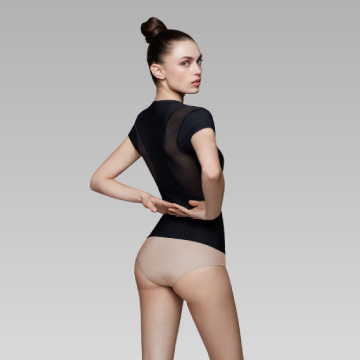 Angel Shirt
This smart shirt gives your back the support it needs – and gently reminds you to correct your posture. It's a back specialist, personal trainer and wellness expert all in a single garment!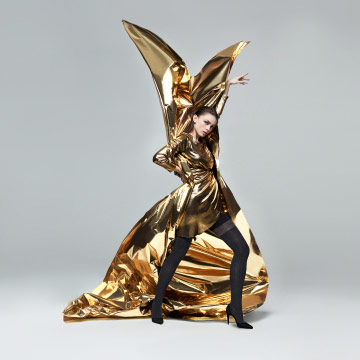 Tights Cashmere
These tights are pure luxury for your skin. The premium material blending silk and cashmere feels superbly soft, while the compression effect shapes your figure and even gives your rear a lift – in short: Exceptional quality beauty tights!
ITEM m6 lasts and lasts ...
What others promise, we deliver – for up to 20 times as long as our competitors. This is no yarn we're spinning about our perfect fit – we can prove it. ITEM m6 products undergo numerous tests so that we can guarantee the best possible durability.
The Invisible material by ITEM m6 is ultra-robust and looks as good as new even after 20,000 rub cycles.
The ITEM m6 Invisible finish retains its elasticity and shape through 100 wears.
In a snag test, only when a load of 800 grams is applied on a fish hook caught in the fabric does a small hole (2 mm) result. To compare: In competitors' products a hole measuring 10 mm results from the same load.
See the results in detail here
And these are the results from our finest stockings. You can imagine how durable the rest of the range is. If you're not sure, why not try them for yourself? Test our ITEM m6 fashion garments for 30 days. If you are not satisfied, we will give you your money back. That's our no-quibble guarantee!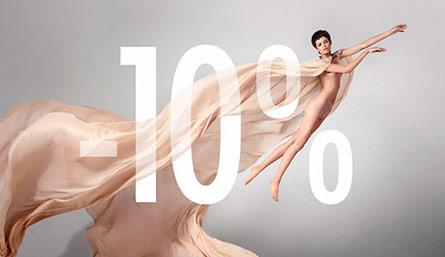 You've got mail!
Join the ITEM m6 community! Get 10% off your next purchase and always be first to hear about new products, brand news, special offers and exclusive discounts.
Visibly firmer, slimmer, more beautiful – impress with ITEM m6
Knee-highs, tights or luxurious shapewear that's absolutely comfortable enough for everyday wear – ITEM m6 uses compression in a wide range of looks to great effect.
Visibly slimmer, more beautiful legs
Stockings by ITEM m6 do what every woman has wished for. The compression in the tights sculpts your silhouette with gentle pressure. From ankle to thigh your legs look more slender and the natural colors give them a smooth, flawless finish – that's the wow factor!
Superb shaping for your WOW! zones
Which will be your WOW! zone? The pieces by ITEM m6 shine a spotlight on your body at its best. The tights with Push-Up Effect shape your rear while the panty top gives you a flatter tummy and slimmer waist. Are you looking for more support in your everyday wear and while traveling? Then our shapewear garments or the Angel Shirt are ideal for you.
More energy all day long:
Get an extra energy boost thanks to improved blood circulation. The integrated compression in shapewear and legwear stimulates the circulation, bringing vital nutrients to where your body needs them. This means even after sitting for prolonged periods your legs feel much fitter and lighter.
Perfect fit just like tailor-made
The ITEM m6 expertise is reflected in the sizing and fit, too. The two-lengths system means the tights are available to fit wearers of any height perfectly. And the other products from the ITEM m6 collections also guarantee: no slipping, no pinching.
Legwear and Shapewear with feel-better effect
Ultra-thin, almost invisible or pleasantly warm: The feel-better effect is guaranteed in every season and on every occasion by the smart products from ITEM m6. It's the High-Tech Form-Fit Thread and the premium quality blend of materials that make it possible.
Experience the unique feel-better effect for yourself and show the world your very best self! With Next Level Bodywear by ITEM m6 you're always in top form.