Mama
Mama Styles
Our maternity wear and shapewear accompany you with targeted compression through your pregnancy and beyond. We deliver support at this special time to give all Moms-to-be the best feeling ever.
Happy Mom, Happy Baby!
When you are pregnant, along with the anticipation your baby bump is constantly growing and your body adapts to the new demands placed on it. Your body works hard and you can often feel the impact of these changes in your legs and back.
During this exciting time your choice of maternity wear will make a big difference in keeping you feeling comfortable. Compression products are the ideal accessories while you are expecting, with their benefits for health and well-being: Our Mama Tights are specially designed to meet your needs during pregnancy. The precisely-defined compression profile boosts your blood circulation and keeps your legs feeling light, warding off any problems so you can stay active and feeling fit.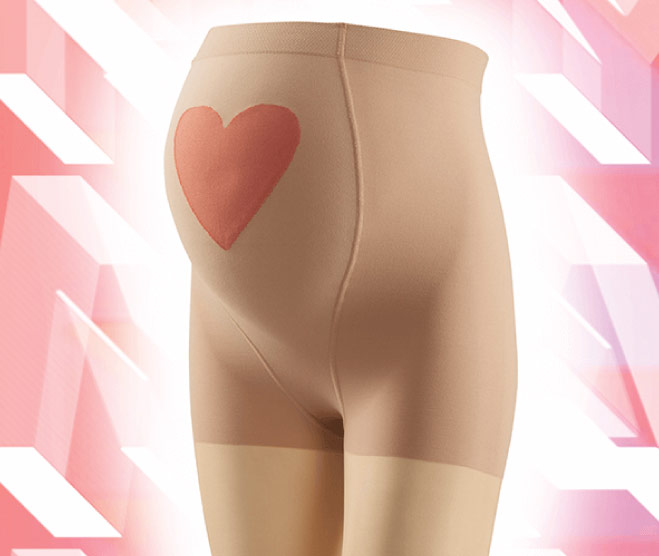 Styles for 2 in attractive designs!
The perfect partner for you and your little one. The maternity tights in 30 or 50 DEN appearance use pleasant compression to give you light, slender legs and an extra energy boost during your pregnancy. The stretchy tummy zone – without compression – grows along with you and features an attractive heart detail. From the 5th month of pregnancy onward it supports you, keeping your Mini-Me protected and perfectly wrapped up.
Baby Born – Mama back in shape!
Sometimes after an extraordinary experience, we need a partner to help us back to our regular selves again. Our secret: Top-quality, extra-comfortable shapewear supports your body after you have given birth and helps you back into shape. Maternity wear shapes and smooths your curves with gentle compression, without feeling too tight. Following the birth it offers you the support you need, so you can feel comfortable in your body.
P.S.: Our Shape Tops are designed with a particularly stretchy bust zone along with their shaping function so they are flexible enough for breastfeeding, too.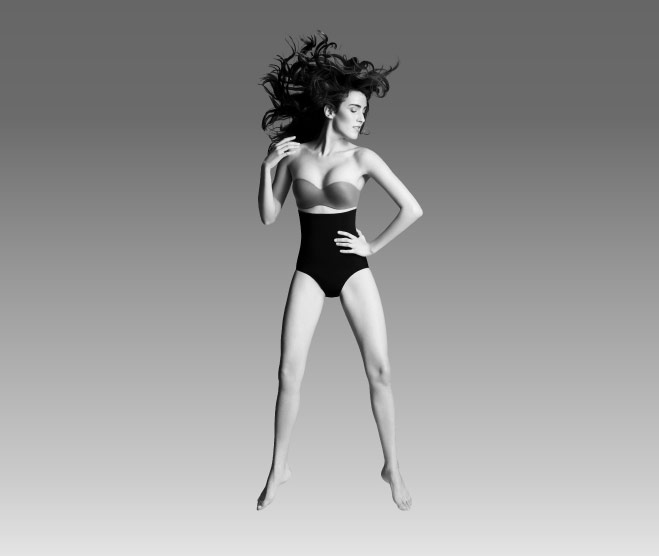 Mamma Mia – looking good!
Your After-Baby Body in the blink of an eye! The functional styles feel superbly soft and pleasant against your skin and our special Feel-Better Effect is sure to impress.
Superpower for Supermoms
Our Mama styles are perfectly designed for the bodies of Moms-to-be and new Moms. Maternity wear made especially with the needs of mother and baby in mind, with integrated benefits to bring maximum comfort.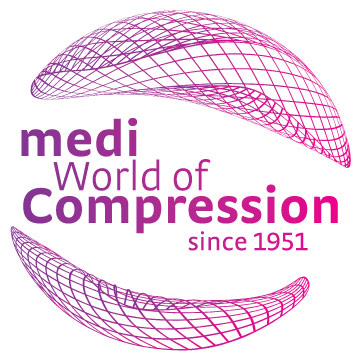 Compression
Optimized blood circulation and oxygen supply thanks to the integrated compression in the Mama Tights.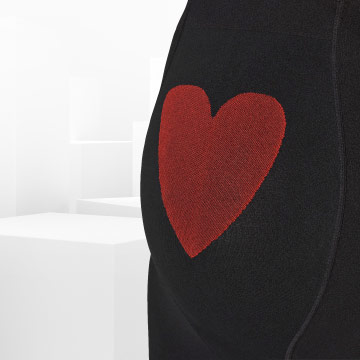 Attention to Detail
Stretchy tummy zone with sweet heart embellishment grows from the fifth month of pregnancy.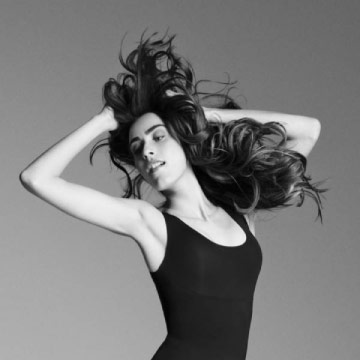 Comfort
Perfect fit ensured by 2-lengths system for tights and 360° elasticity in shape products.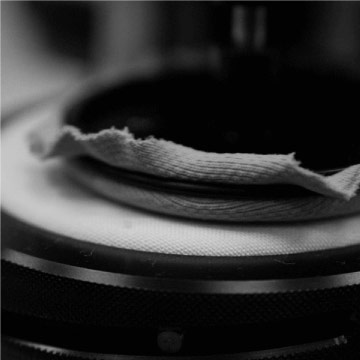 Quality
Especially durable, high-end fabric blends guarantee shape is retained, so you'll enjoy your products for longer*.
What are the effects of compression tights during pregnancy?
High-quality compression tights like our Mama range bring benefits you can really feel during pregnancy:
The compression yarn encircling the leg creates a precisely-defined compression profile – strongest at the ankle, becoming gentler moving up the leg.
This stimulates the circulation and optimizes the delivery of oxygen. You'll notice you have much more energy and your legs feel lighter.
The panty top has an extra-comfortable waistband and encloses your whole bump, growing along from the fifth month – while sparing the bump zone from the compression function. Its support of your back contributes to your overall improved well-being.
The supple, close-fitting fabrics are color-fast, certified to OEKO-TEX® standard and pleasantly hug your body for the most comfortable feeling ever.
Which ITEM m6 Shapewear pieces are suitable after giving birth?
After your baby is born figure-shaping undergarments from the ITEM m6 Shaping Collection can support you during your recovery. The gentle shaping effect means these shapewear products offer unmatched comfort. After all, you need to concentrate on your little one, without being distracted by slipping or pinching in your foundation garments.
The best-kept secrets of all new Moms include:
The Strappy Top shapes a flat tummy and a slim waist. The stretchy bust zone gives the Top an extra-comfortable fit, and along with the adjustable straps means it also works perfectly for breastfeeding.
The Shape Pants Shorty is an opaque Shaping Panty with short legs, Push-Up Effect at the rear and a high waist. It stimulates the microcirculation and the flat seams make sure you stay comfortable.
Why you can trust ITEM m6
The smart technology in the products by ITEM m6 is made in Germany and derives from medi: With over 65 years of experience in the compression and pressure sectors this high-tech manufacturer has amassed unmatched expertise in this area. That's why maternity wear and shapewear by ITEM m6 offer you the ideal support during your pregnancy and beyond.
Enjoy the excitement of being pregnant and the magical time beyond while benefiting from the many advantages of compression. Order your maternity wear and figure-shaping underwear from ITEM m6!
* Abrasion tests for tights with a 15, 30 and 50 DEN look with visually comparable finishes based on Martindale tests DIN EN ISO 12947-1 and DIN EN ISO 12947-1/2. Test results with visually comparable finishes: Up to 20x more durable for pilling, up to 10x more durable for laddering, 1.2 overall score ("excellent") for snagging.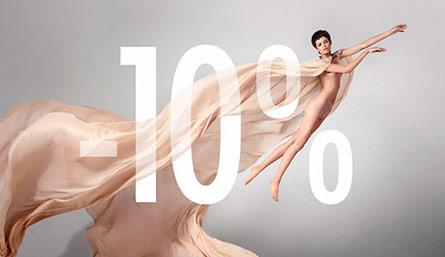 You've got mail!
Join the ITEM m6 community! Get 10% off your next purchase and always be first to hear about new products, brand news, special offers and exclusive discounts.