Leggings
Figure-shaping Allday Leggings – every day: style your perfect shape!
Off to work or going shopping: The Allday Leggings are the perfect fashion piece with shaping effect. This smart legwear shows your figure at its best – chic, comfortable and shapely.
What is so special about the Allday Leggings by ITEM m6?
These Leggings with shaping effect are better than any other leggings.
You'll wear the Allday Leggings with unmatched comfort as your new favorite fashion item – for leisure, at work and with all your favorite looks. With a long blouse and blazer as a business outfit, relaxed with a shirt for leisure or paired with a top for a sporty athleisure look: Now you can combine both long and short tops with your leggings and feel irresistibly beautiful and simply great all-round. These figure-shaping leggings are your guarantee for awesome curves, with so many ways to wear them.
The best part of this power piece: The leggings show your figure in its best light, increasing your confidence in your body so you feel fabulous. And as the icing on the cake, the shaping leggings look great and are so easy to style. This is what we call the Feel-Better Effect for an attractive appearance, smooth silhouette and the best feeling ever.
Top form and in style every day – with Allday Leggings
Shapewear goes Outerwear: At long last the Allday Leggings bring you a fashion piece with shaping effect for everyday wear. This intelligent shapewear in elegant black is the perfect addition to your wardrobe and is so wonderfully versatile. At the same time it guarantees you a fabulous figure and an amazingly comfortable feeling while you wear it.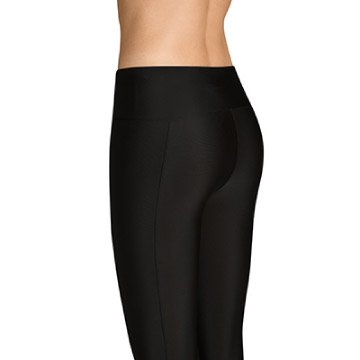 Comfort expert – Feels pleasant and light on the skin, no pinching or constriction
Their smart cut with extra-wide comfort waistband means the leggings fit your body like a second skin. So they're working hard, showing your figure at its best, without you ever feeling constricted.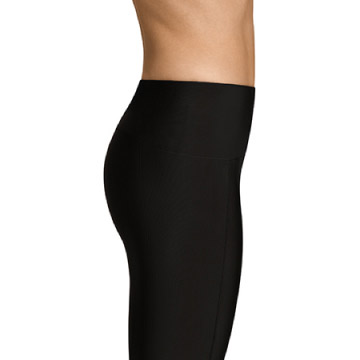 Shaping meets Fashion – for your best shape
The reinforced zones on the outer legs show your silhouette at its best, giving you a slimmer, smoother look. You'll experience the amazing effect the minute you put the leggings on!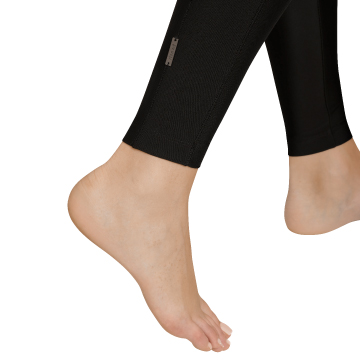 All-round talent – ideal for travel
These leggings are not merely attractive; they are also probably the most comfortable legwear ever. That means they are also absolutely ideal for travel when comfort and a little bit of support are exactly what you need.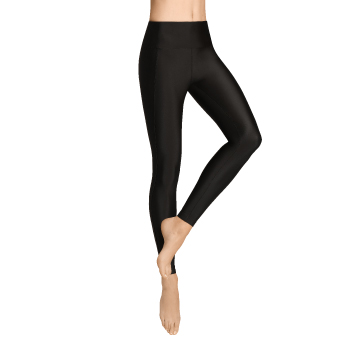 Extra durable – for so many Allday looks
Premium quality material and smart manufacturing means these leggings are extra long-lasting. And the best part is, their shape retention is second-to-none, meaning the shaping effect lasts just as long.
How Allday Leggings by ITEM m6 let you show your best self, daily
The shaping Allday Leggings give you stunning curves that will turn heads. All the while the shaping technology of these figure-hugging leggings remains outwardly invisible. The reinforced side zones of the leggings with Push-Up Effect shape your rear, hips and thighs without any pinching. The slightly raised waistband shapes a wonderfully flat tummy and shows your curves in their best light.
Travel in comfort, perfectly styled
No wonder stars and celebrities happily reach for functional legwear with extra comfort. This innovative clothing choice is wonderfully comfortable and practical for everyday wear, and the shaping effect means it's also ideal for traveling, giving you that ultimate feeling of well-being. You can match the trendy leggings in chic black with a variety of tops and shoes of your choice. Black goes with everything, after all!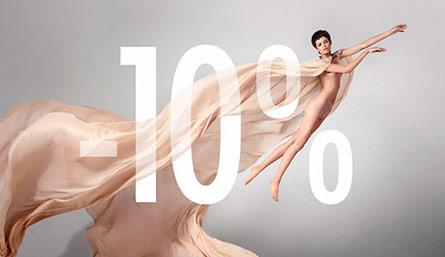 You've got mail!
Stay right up to date and benefit from exclusive discounts. Subscribe to our newsletter now and get 10% off your next order.
Shaping Technology meets Fashion
So what is the secret behind this all-round talent? It's simple: more than 65 years of experience the German manufacturer, medi, has in the compression technology sector. The reinforced side zones along the legs won't just shape your figure. The leggings also make sure that you feel simply fabulous, every day!
The best Shape Leggings for your style
The high-tech fabric of the Allday Leggings feels pleasant next to your skin. Thanks to specially developed production techniques your new favorite piece by ITEM m6 is breathable and perfect for Allday shaping. Why wait? You'll find your perfect size with the help of our sizing chart and the long-lasting, high-quality materials will ensure you enjoy your shaping leggings for a long time to come. Put your figure center stage with style and benefit from the fabulous well-being effect!